St. James' Episcopal Church
Goshen, Indiana
Our 158th Year
---
Thursday, May 10, 2007
Repairs To Sanctuary Interior Are Now Complete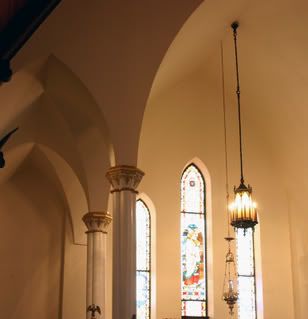 A view of the sanctuary after completion of the work.

A few weeks ago we posted an article telling about repairs and upgrades to the sanctuary area at St. James. In case you missed that article you can read it here:
Sanctuary Refurbished

That work is now completed, and it looks wonderful.
The images posted here were taken following the 10AM service on Sunday May 5th.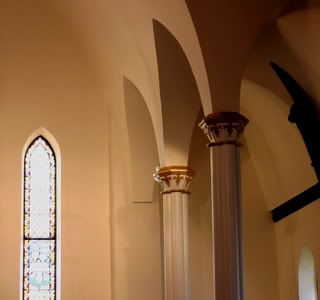 Another view showing the finished project.
Subscribe to Posts [Atom]