St. James' Episcopal Church
Goshen, Indiana
Our 158th Year
---
Monday, December 22, 2008
A Christmas Greeting From Fr. Hadley
St. James' has received a Christmas greeting from Fr. Arthur Hadley. It looks like the Hadleys are enjoying pleasant weather in Texas.
Webmaster
A 2008 Merry Christmas and Joyous New Year from the Hadleys

We are beginning to look a lot like Christmas. The large tree topped by a new Moravian start lantern is up and decorated in the atrium, and the smaller tree lights up our bedroom. The smaller tree has 150 of Pauline's tatted snow flakes, the other 100 are hung in the living room - atrium windows. The Nisser and Tomtens are smiling from the clock tops.

On December 17th we hosted Art's Master Gardener thirty-five friends holiday party; so not only did we have to have the house ready but the gardens too. The gardens have expanded this year. We constructed trellises for bougainvillea all the way around the back garden with a citurs tree arbor separating the formal four raised bed garden from the informal desert stroll garden. The really new garden is a ramada. A ramada is a covered resting place with one protective wall to block the wind. Our ramada is built on top of the back end of the 25 foot wide concrete drive way.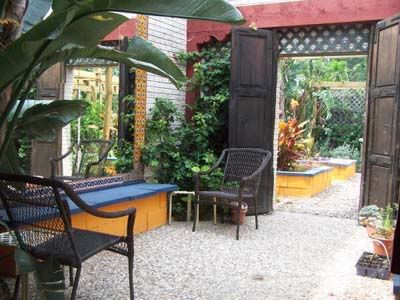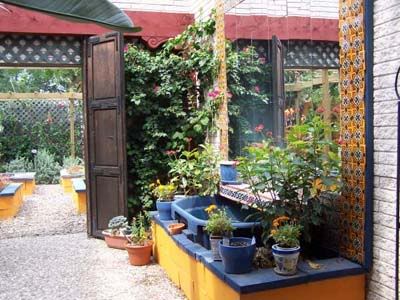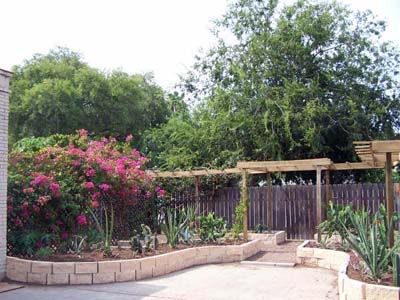 The other major project was building a fountain in the courtyard with a mirrored wall behind, and on the other side of the courtyard a matching mirrored wall above a bench. The 6 x 6 foot mirrored walls are framed with Mexican tile. From the family room looking into the courthyard, the mirrors reflect the garden beyond the courtyard. We all enjoy sitting in the courtyard and watching the humming birds, mocking birds, doves and all the others feeding and using the bird bath.

Art has been celebrating Sunday services at Epiphany, Kingsville last spring and this fall, and in the summer he went to St. James', Goshen.

We migrated to North Twin Lake in mid-May and enjoyed our lake side home. Family and friends joined us at the summer house many weekends. In late October we visited farms and friends, arriving in McAllen November 3, just in time to watch the election returns.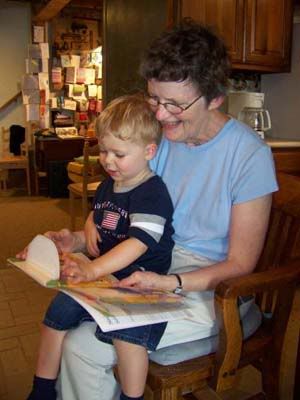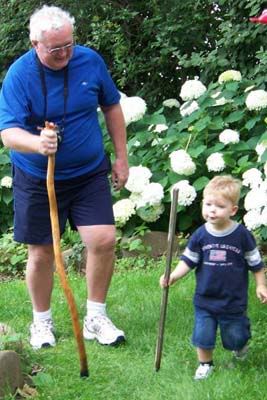 Our family will gather here to celebrate Christmas.

Art and Jane Hadley
Subscribe to Posts [Atom]