St. James' Episcopal Church
Goshen, Indiana
Our 158th Year
---
Wednesday, February 4, 2009
Fr. Larry - Priest or Friar?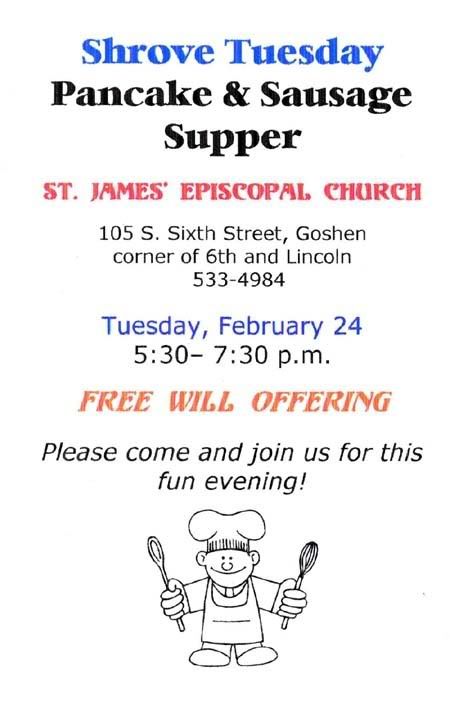 On Tuesday February the 24th, St. James' will host it's annual Shrove Tuesday Pancake Supper.
The big news this year is that Fr. Larry has volunteered to fry the sausage for the banquet. During the relatively short time that Fr. Larry has been with us he has already proved that he is a fine priest. But the question remains, is he a good friar too?
There is only one way to find out.
See you on the 24th.
Subscribe to Posts [Atom]