St. James' Episcopal Church
Goshen, Indiana
Our 158th Year
---
Sunday, March 22, 2009
Vera McConnell 1918 - 2009
Sadly we note the passing of long time parishoner Vera Olive McConnell.
On Saturday March 21, 2009, The Mass of the Resurrection was held for Vera at St. James.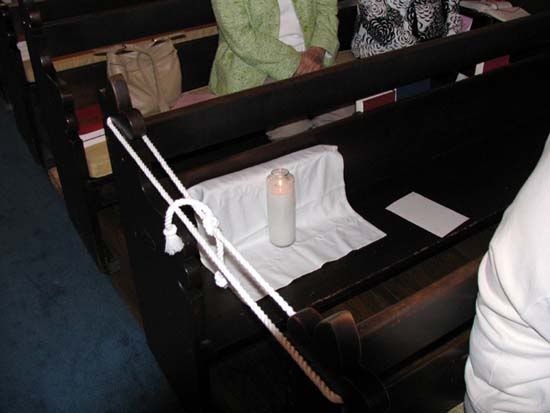 A votive candle marks Vera's pew during mass on Sunday March 22nd.
Everyone who know Vera loved her, and she will be greatly missed.
Subscribe to Posts [Atom]