St. James' Episcopal Church
Goshen, Indiana
Our 158th Year
---
Saturday, August 8, 2009
Friday Open House
St. James' 150th Anniversary Celebration began Friday evening with the first day of the parish open house. Many people from the community showed up for tours despite the bad weather.
The second day of the open house continues today from Noon until 5PM. Stop by and enjoy a tour of the historic building and learn about one of Goshen's oldest churches.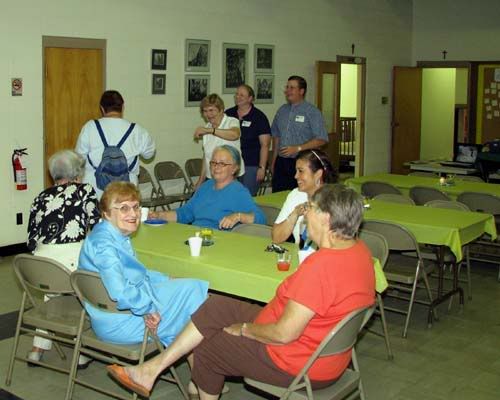 There was a good crowd in Latta Hall all evening long on Friday.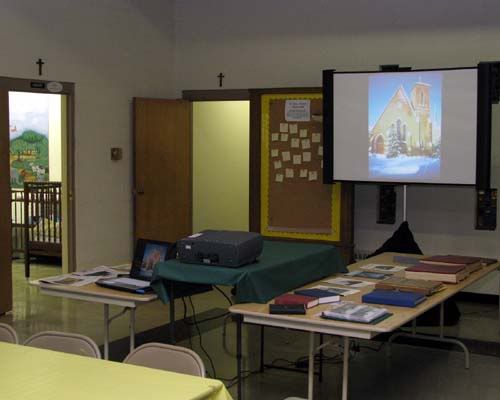 A slideshow, photo albums, news articles, and other doucuments are located in Upper Latta Hall for visitors to browse.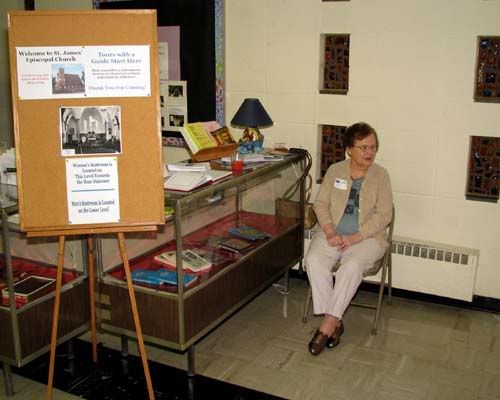 Wanda kept the guest register and helped everyone sign in.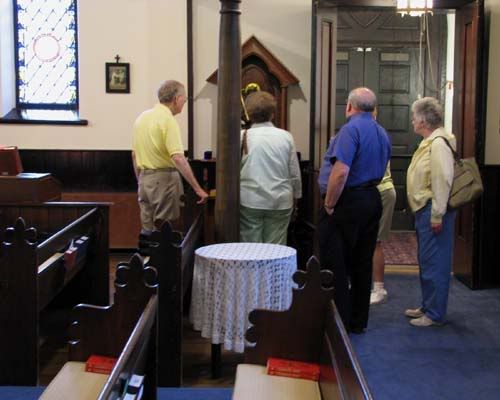 Pat and Chuck discuss the Wallsingham Shrine with a tour group.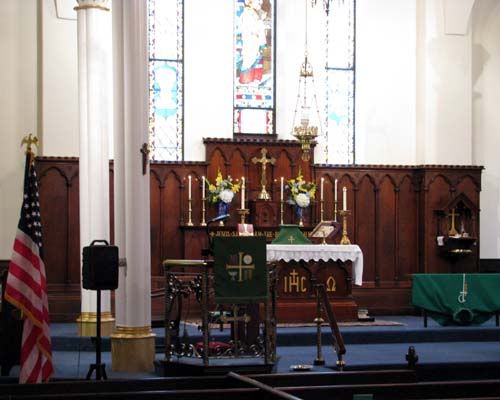 The Sanctuary looked beautiful in the evening light.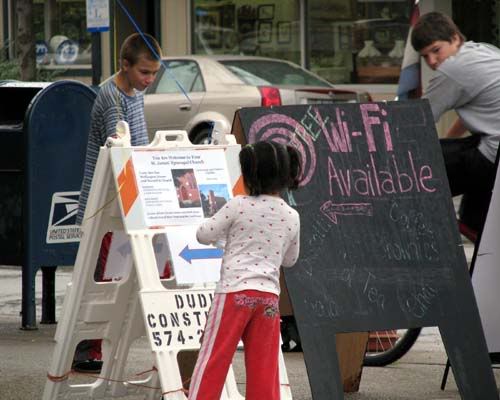 A young lady looks at one of St. James' signs downtown.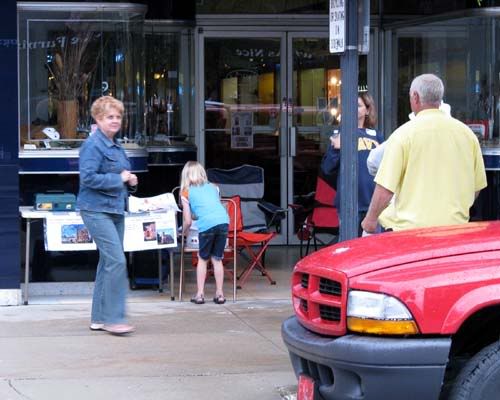 A view of St. James' group downtown in this "drive-by" shot taken from Main Street. The First Fridays crowd was sparse due to the inclement weather.
Subscribe to Posts [Atom]